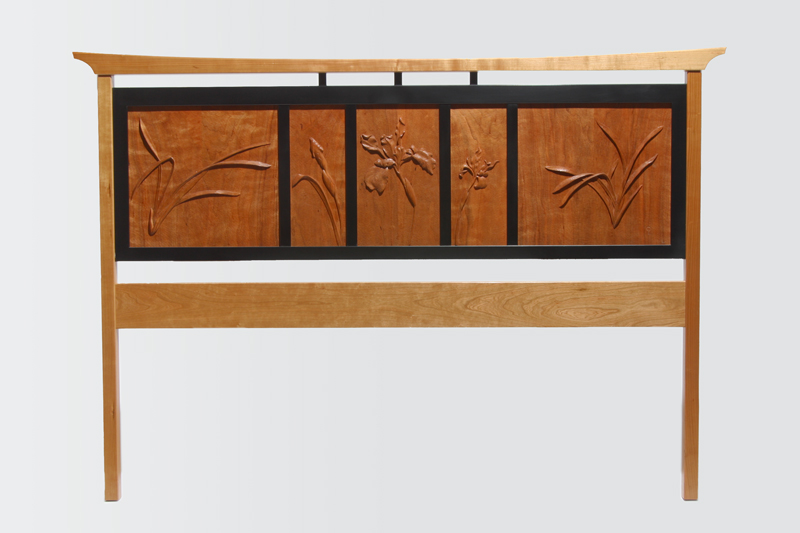 From "More Than Decor," an article in Log Home Design Ideas Magazine, April 2004
Paul Reiber hopes his clients see his sculptures and hand-carved furniture as more than just decoration.
"I like creating objects that have a narrative content as opposed to just making something functional or pretty," he says. "I enjoy making pieces that resonate with people so it's something they want to have in their homes."
As Paul sees it, his duty is to create objects of beauty that speak directly to each client.
"The feedback that means the most to me is when clients talk to me about a piece as if they have a relationship with it," Paul says, "a relationship that gets deeper and grows each time they look at it." He takes the collaborative process very seriously.
"Commissions are this wonderful dialogue where the artist has the opportunity to fulfill the client's vision and make something they love," Paul says. "That's the blessing of custom furniture. The client gets exactly what they want." And Paul gets something out of it too.
"It gives me the opportunity to do things I never would have thought to do," he says. 'But I also need to do my own thing once in a while. I like that balance."
See the PDF of the whole article in Log Home Design Ideas Magazine here.