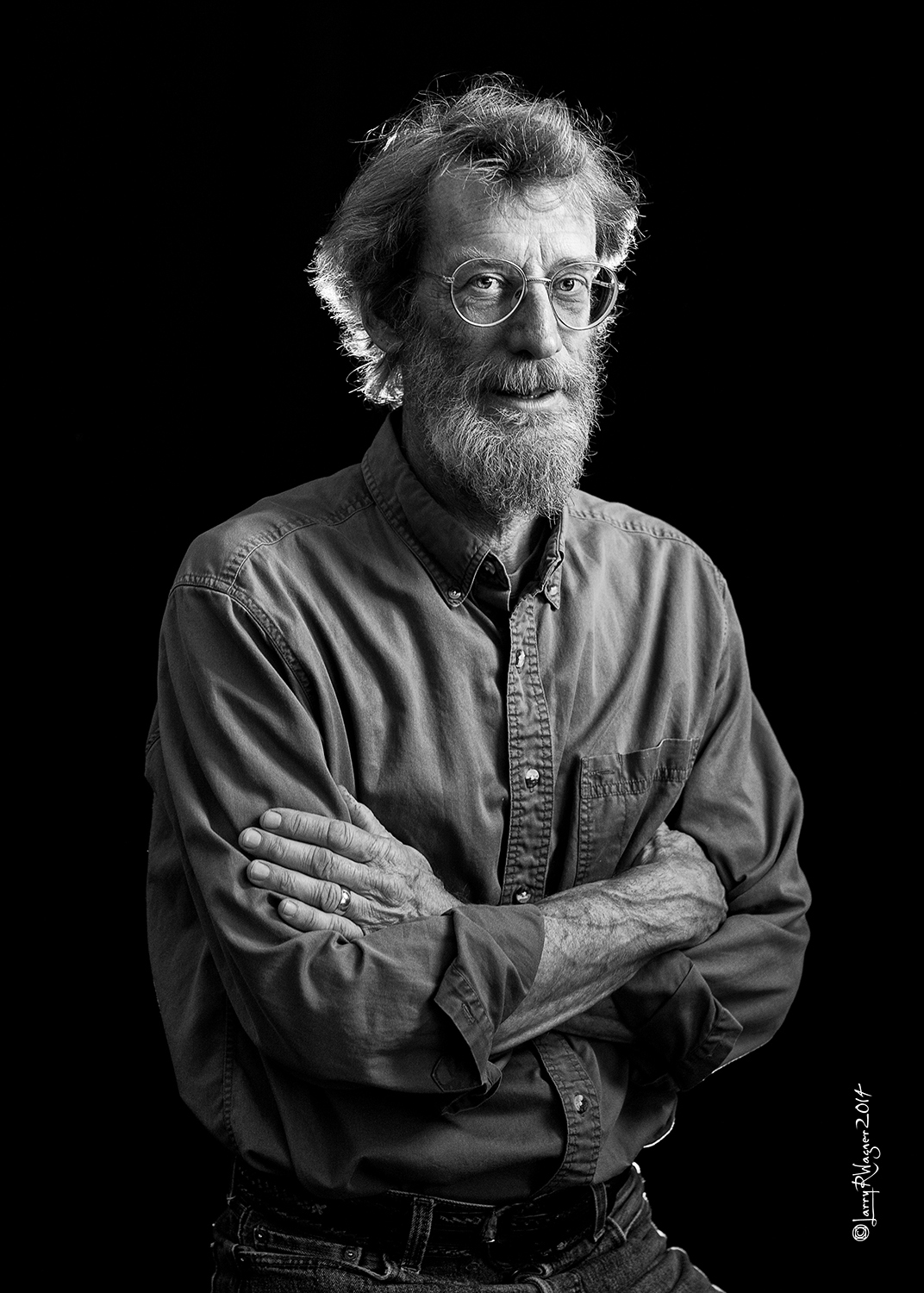 Portrait of Paul Reiber by Larry R. Wagner
Biography
Paul Reiber is a sculptor and woodcarver. He came to the Mendocino coast in 1981 to study furniture making with James Krenov at the newly opened College of the Redwoods Fine Woodworking Program. His work encompasses a wide range from furniture with carving to sculptural chairs, from small relief carvings to large architectural details.
His recent work has centered on the human figure in relationship to plants or animals and the narrative and symbolic possibilities of those relationships. This work explores a range of emotions including contemplation, sadness, anger and exhaustion.
His work is shown locally at Highlight Gallery in Mendocino and the Mendocino Art Center.
Artist's Statement
Throughout human history, wherever humans have lived with wood, bone, or stone, we have carved images. These images have evolved with, and informed, the myths and stories that humans have crafted to help make sense of the human condition.
I strive to express my experience of awe and wonder by referencing stories and myths that I recall or perhaps invent. I like narratives that reflect on the human condition and ask the viewer to do the same. "What is this pain, this joy, this beauty and where in my being does it touch me?" What the viewer sees are fragments of my imagination; feelings and images that have grown into three-dimensional form. They are little bits of my experience and most satisfying to me when they engage the viewer in some moral or spiritual insight.
I am a Luddite, drawn artistically and technologically to more traditional styles, media and techniques. I prefer wood and to work it by hand, using tools of age-old design with steel cutting edges that are rubbed on rocks to make and keep them sharp.
I live rurally on the Coast of Northern California. I have a garden and chickens. Visually I am interested in the beauty of plants and animals and the sweep of ocean, sky and landscapes. My central concerns beyond my work are with my wife and family and my community, both human and the greater community of all living things.
I enjoy working with people to help identify images that have power for them and then bringing those images into physical form.